Dr. Arthur Seiderman, O.D., M.A., F.A.A.O., F.C.O.V.D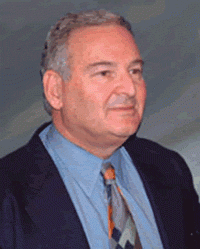 Dr. Arthur S. Seiderman is a Doctor of Optometry, who earned a Master's Degree in Psychology and is a graduate of the Gesell Institute of Child Development at Yale University. He is a past president of the Disabled Reader Special Interest Group of the International Reading Association, as well as a past President of the Multidisciplinary Academy of Clinical Education.
Dr. Seiderman's work has been translated into five languages and he has lectured throughout the United States, Canada and Europe. His work, which has helped thousands of people to overcome their learning and reading problems, has been reviewed in the NY Times, USA Today, Philadelphia Inquirer, Atlanta Constitution, and L.A. Times. As one of the world's leading experts, he is a frequent guest on many national and local TV and radio shows.
A fellow of the American Academy of Optometry, as well as a fellow of The College in Vision Development where he served on the Board of Directors, he has taught graduate courses in Learning Disabilities and Diagnosis of Educational Disorders at Penn State University Ogontz Campus for many years. Dr. Seiderman served on the Editorial Board of the Journal of Learning Disabilities. His pioneering research and breakthrough treatment techniques have been widely recognized and adopted by practitioners around the world because of their effectiveness in helping concentration and learning/reading problems.
As president and co-founder of the Sports Vision Center of Philadelphia (inside Veterans Stadium), he has served as a consultant to the Philadelphia Flyers (NHL), Philadelphia Stars (USFL),Boston Red Sox, United States Olympic teams and numerous other professional college and high school teams.